Brussels Airport route And Map : Get Ready To Fly!
21.03.2014 12:04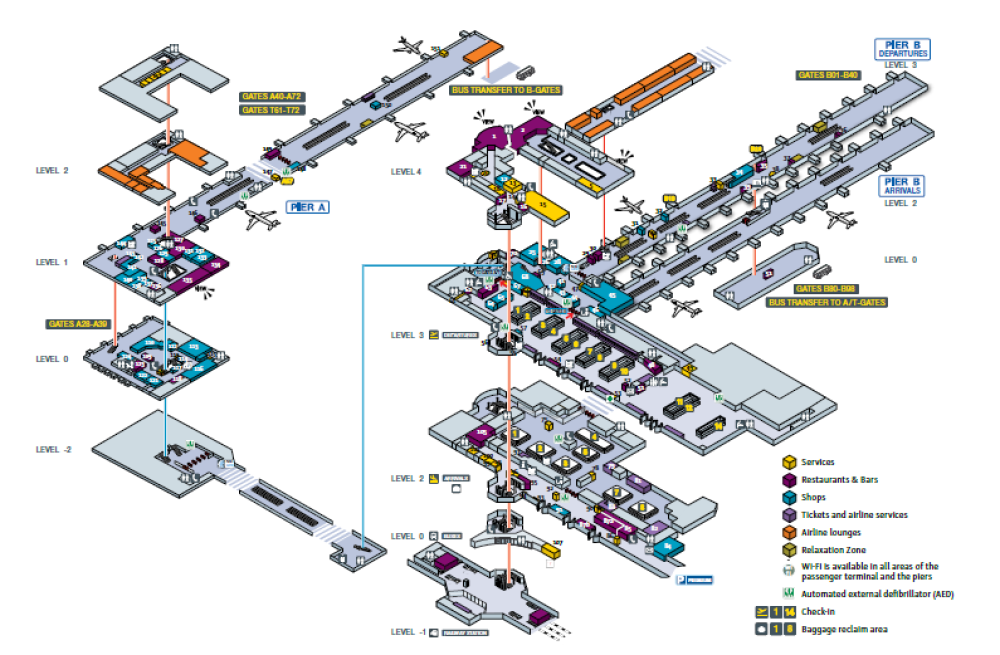 Brussels Airport route And Map | Image Resource : brusselsairport.be
Brussels airport was built in 1940 and is located at 11 km North East of Brussels, the capital of Belgium. Over 19 million passengers arrive & depart daily from Brussels airport thus making it the 25th busiest airport of Europe. The company operating the airport is Brussels Airport Company directly employing 20,000 people.
During the boom of commercial aviation, several hangers are made and a brand new terminal has been constructed adjacent to the old building. Brussels airport uses one terminal concept thus ensuring all facilities located under one roof. Brussels Airport route and map shows that Brussels airport is accessible by railway and by bus. Shuttle buses service is there from Brussels Midi Railway Station. Bus 21, 12 and 620 connects Brussels airport frequently easing the reach of passengers.

Brussels airport terminal building consists of several levels. The railway station is located at level -1, buses and taxis arrival at level 0, flight arrivals located on level 2 and flight departures located on level 3. Both level 2 and 3 are connected to airport's two piers A and B. A separate cargo terminal with room for 31 planes is already there and is in operation. According to Brussels Airport route and map occupies an area of 1245 ha and reports about 250,000 operational flights and 15.5 million passengers in a year. Passenger planes can use 2 terminals. A tunnel connects the A – terminal with the main passenger building and there are 54 gates on a total 109 parking places. There are three runways available among which two 25R and 25L are commonly used.
Kommentare